Traci Harding is a Science/Fantasy Novelist, published through HarperCollins/Voyager Australia and Bolinda Audio.    Her work blends fantasy, fact, esoteric theory, time travel and quantum physics, into adventurous romps through history, alternative dimensions, universes and states of consciousness.
Since its release in 1996, the Ancient Future Trilogy has had over fifty reprints, three editions and was released as an omnibus in 2014. The first book of the series made the ABC's list of "the Most Loved Books of All Time" (2010) and "Australia's Top 100 Homegrown Reads" (2013).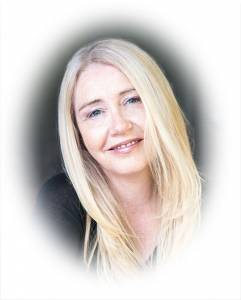 TThe Ancient Future became an Australian best-seller in its first month of release, and in 2014 the omnibus shot into the Amazon US top 5 Science/Fantasy books. Every Harding novel since the Ancient Future has debuted in the top 10 on the Science/Fantasy best-sellers list soon after publication. Traci has sold in excess of a half a million books in Australia alone.
The first book of The Timekeepers – Dreaming of Zhou Gong, was selected as one of the "50 books you can't put down – National Get Reading Campaign 2013". The Timekeepers trilogy was released in paperback in UK throughout 2017 via Harper360. Dreaming of Zhou Gong and The Storyteller's Muse were also released in paperback in the US through Harper360.
Along with The Alchemist's Key, The Ancient Future has been published in Complex Chinese. The Mystique Trilogy has been published in Russian, Czech, Slavic, Greek and Romanian. All of Traci's works are also available as audio books through Bolinda Audio.
The prequel to the Ancient Future Trilogy – This Present Past – was released through HarperCollins/Voyager Australia and Bolinda Audio in November 2018.
The Ancient Future Trilogy is currently under option to Film Brand Management London and is being developed as a TV series/feature films.